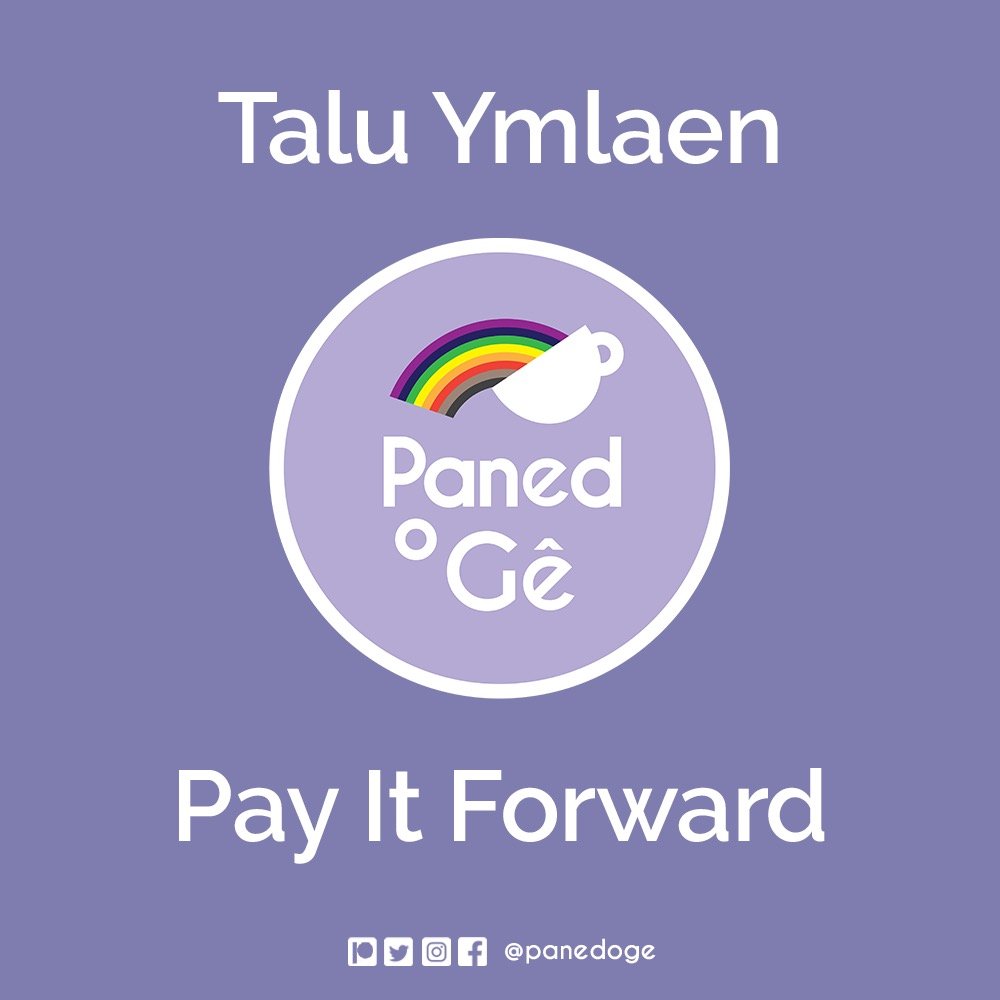 What is a Pay It Forward scheme?
Paned's Pay It Forward fund allows people who may be struggling financially to access queer texts and books free of charge.
How do I contribute to the PIF fund?
You can purchase a PIF copy of the book selected as part of our monthly book club. Alternatively you can donate directly via PayPal.Me/TaluYmlaen.
How do I request a PIF copy?
To claim a book, for free, drop Paned an email at info@paned-o-ge.wales, with the subject heading 'Talu Ymlaen', your name, the title you would like and your postal address.
Do I need to provide any proof to claim a copy?
You do not – you will be believed!
Click on this link to view a spreadsheet of all donations received thus far and to see how exactly we have distributed the funds.